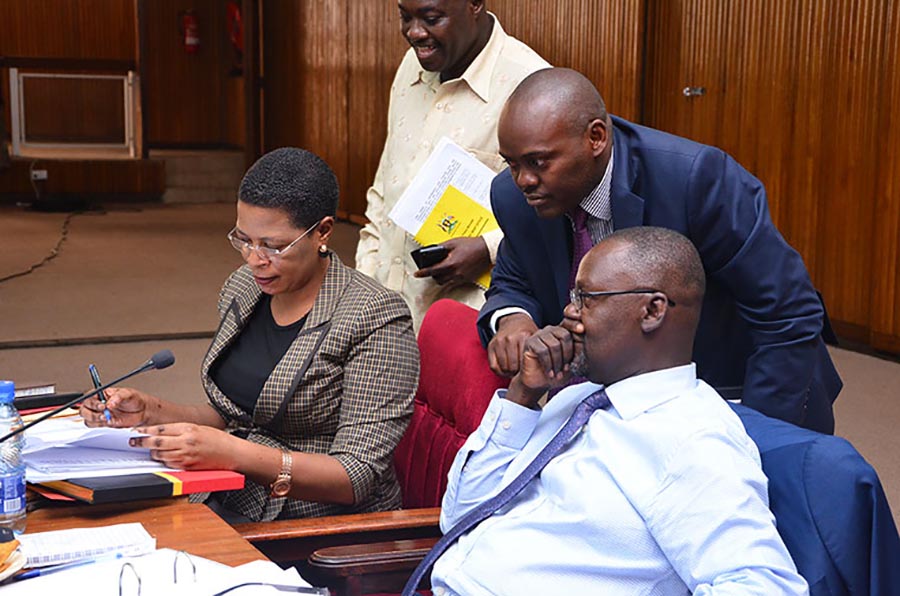 Suppliers of the agricultural inputs to the National Agricultural Advisory Services (NAADS) on Thursday faced the wrath of legislators sitting on the Parliamentary committee on Commissions, Statutory Authorities and State Enterprises (COSASE) for lack of supporting receipts to their payment.
According to the to the committee chaired by Bugweri County legislator Abdu Katuntu, over Shs 3 billion said to be paid to the NAADS suppliers lacks supporting documents.
The suppliers have also been faulted for supplying inadequate quantities of agricultural inputs to the beneficiaries.
The first to face the fire spitting legislators was the director of Victoria Seeds Josephine Okot who received over Shs 1b to supply 150,000 kilograms of maize seeds to the veterans, but could not disclose the designation officers who received the supplies.
Victoria Seeds company were also grilled on why they supplied inadequate quantities of inputs to the beneficiaries in spite of receiving full payments of their supplies.
The Naads officials were also grilled on their accusations that part of the inputs meant for the veterans was received by Members of Parliament.
The representatives of Balton company a British Company were the next to face the Committee to defend why they lacked both delivery and received notes after supplying six irrigation systems to the spouses of UPDF officers in six barracks.
The directors of Pearl Seeds followed the queue and with the consistent questions from the committee members, the directors failed to explain hence asking to explain tin Luganda.
According to the Vice chairperson Anita Among, the Committee is set to visit all the beneficiaries of the said supplies for more evidence before making their decision.
Comments
comments