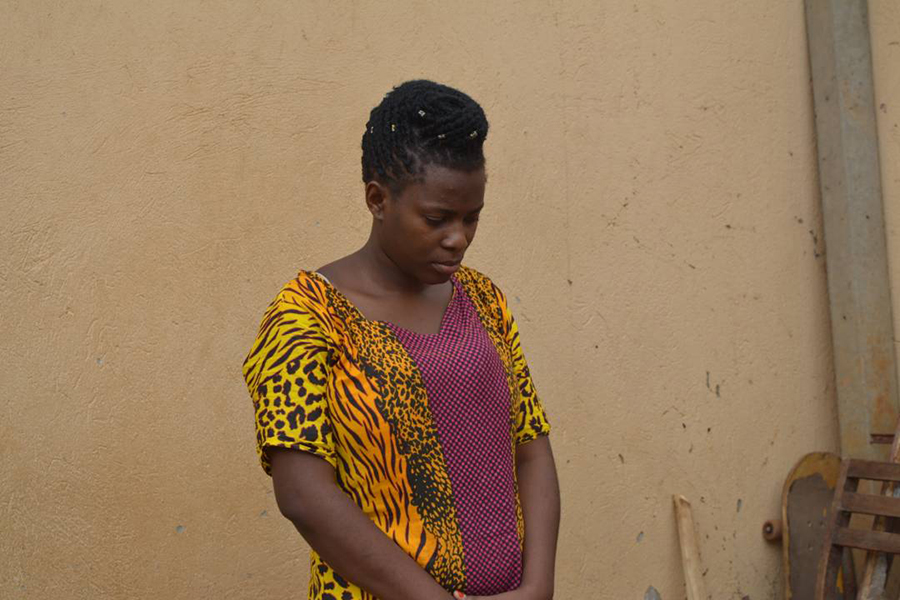 Police in Mukono have arrested a 25-year-old woman for beating her husband to death.
Jackline Nakku is detained at Mukono Police Station to help in investigations on allegations that she hit her husband Eric Senyonjo Kiddu, 33, dead with an iron bar.
"She had reported a case of aggravated robbery in which her husband was hit by thugs on the head with an iron bar as he returned back from watching PSG vs Real Madrid football match,"Mukono DPC Rogers Sseguya said.
It is said that Nakku told police that the thugs had gained access to the house and killed her husband but on visiting the scene,detectives failed to trace any signs of the break in despite efforts to reconstruct the scene.
"They searched the house and found an iron bar covered with blood hidden below the bed,"noted Sseguya.
It is said that when the maid and children of the deceased were interrogated,they all pointed to Nakku as they said they had not heard any break -in.
When police did a background check,it was found out that the couple had reported a number of cases to the probation officers.
Meanwhile, when detectives quizzed Nakku,she admitted that she had hit her husband with an iron bar because he had battered her a number of times.
It is said that the husband's coming home late from watching a champions League game between Real Madrid and PSG escalated the misunderstanding between the two lovers leading to death of Senyonjo.
Police has opened up a murder case against Nakku.
Comments
comments