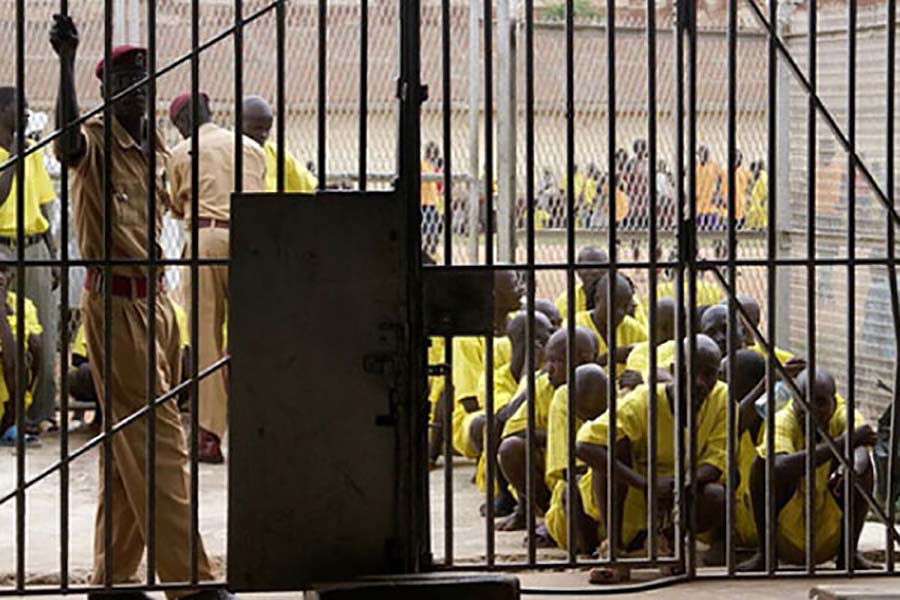 Government has revived its call for the relocation of Luzira Prisons with the Justice and Constitutional Affairs Minister Kahinda Otafiire saying the facility should not be located in the capital city.
Otafiire was today appearing before Parliament's Human Rights Committee chaired by Mitooma Woman MP Jovah Kamateeka. During his interface with the committee, Otafiire was tasked to address the issue of congestion in prison facilities especially at Luzira, the largest prison facility in the country.
In his response, Otafiire said that the issue of congestion can best be addressed by building another spacious and modernized facility.
Government's relocation plans of the facility have been on since President Museveni assented to the Public Private Partnership Act (PPP) in 2016.
In the PPP arrangement, government partners with private investors who provide finances to build infrastructure.
The finance ministry has also in the past stated that through the PPP, they will be able to relocate both Luzira and Kigo prisons. Jim Mugunga, the spokesperson of the ministry then said that the relocation of these prison facilities was one of the outstanding projects that they were working on.
Meanwhile, prisons authorities have in the past proposed the relocation of Luzira Prisons to Mukono District where it is expected to build a 10,000-inmate capacity detention centre to help decongest the prisons. Luzira Prisons, whose capacity is 1,700 inmates currently holds over 7,700 inmates.
In 2013, Members of Parliament on the Human Rights Committee rejected the government plan to relocate Luzira Prisons under a swap deal with a private investor.
However, the Commissioner General of Prisons, Dr Johnson Byabashaija, was in favour of the project, noting that it would go a long way to solve the problem of congestion and use of dilapidated buildings in the prisons.
Comments
comments