Amos Ngabirano, the embattled director of ICT in the police Force has refuted claims that he has fled the country to avoid imminent arrest.
Ngabirano told The Nile Post in a brief telephone interview on Sunday that indeed he hasn't been in office or in the country because he took leave.
"I am on leave and I will be coming back to the country. I have nothing to hide," Ngabirano said.
He declined to go into details of allegations made against him.
Sources within the force told us earlier that Ngabirano had not reported for work for the last three days and it is suspected that he could have left the country, probably to the United Kingdom.
Ngabirano allegedly fled the country mid last week after security officers were closing in on him after investigations ordered by President Museveni.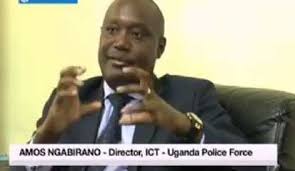 Other sources within security claimed that he had resigned from the force.
Ngabirano said he had not resigned.
According to our sources, Museveni ordered security agencies to investigate Ngabirano over IT related procurement scandals within the police.
For instance it was alleged that he procured substandard security equipment for the parliamentary building's new parking lot including CCTV cameras that were said to be out of range. The equipment cost Shs 16 billion.
Ngabirano was also allegedly being probed over his unexplained wealth. It is reported that within a short time, Ngabirano had accumulated too much property, setting off alarm bells.
Police spokesperson Emilian Kayima told us on Saturday that he is not aware of Ngabirano's resignation or his whereabouts.
He said: "If there is an investigation, it is not by police because we have no records to show he is under investigations."
By Victoria Bagaaya