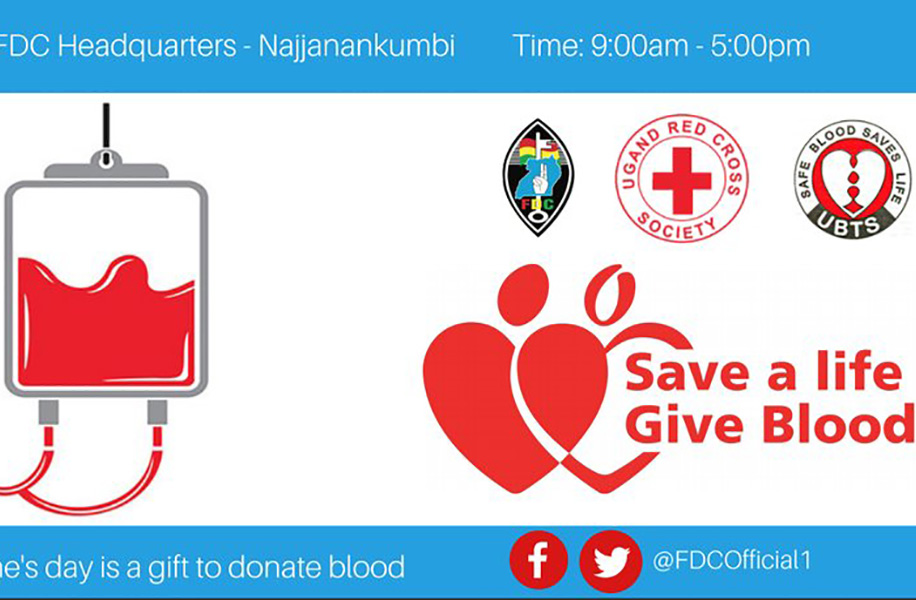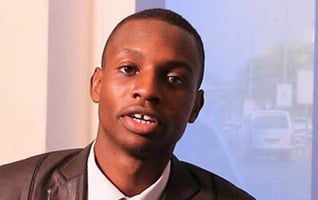 AGGREY NYONDWA
With the country continuing to struggle amidst a blood crisis, every Ugandan, as urged, sat down and thought of what they can do to save the day with only 151 units of blood left at Nakasero blood bank at the time the crisis was declared.
FDC being Ugandan as anyone else followed what the other institutions and organisations were doing to mobilise blood to effectively respond to the crisis.
Buganda Kingdom, Capital fm, UNRA, Indian Association, Pakistan Association Nepalese Association and so many others, all arranged in their organisations and mobilised their staff and publics to partake in the ongoing blood donation drive. According to Uganda Red Cross, over 16,000 units of blood have so far been collected.
However, the campaign yesterday 14th Feb faced a major setback when police and the government body responsible for collection of blood-Uganda Blood Transfusion Services (UBTS) decided to call off the drive that had been spear headed by FDC at their headquarters in Najjanankumbi.
This is very sad basing on the fact that the party has taken time to publicise the camp, invested resources and prepared for it all this time.
In a last minute call, from whoever it came from, UBTS backed out of the arrangement apparently citing that, on a certain radio talk show, FDC had politicised the matter.
As much as I agree that UBTS are supposed to be nonpartisan, one can argue that this time round the partisanship emanated from their end.
If it were FDC who refused to donate to a government body then perhaps we would blame them for involving politics into matters health and saving lives, but it's the opposite.
UBTS refused to work with them because they are in the opposition. This however, beats logic and understanding to know that an organisation that has in the past, all over the press called on everyone to respond to the blood crisis is the same organisation that has just turned down hundreds of people assembling, ready to donate blood.
How disturbing! Why should we put lives at stake simply because of petty politics? Even if FDC had politicised the issue as it is alleged, the harm doesn't in anyway outweigh the good that would have from the donations.
Does UNBTS have any idea how many units of blood they would have collected yesterday, or do they know how many they are going to lose if they don't come up and apologise for this overt partisanship?
It is rather embarrassing indeed to know that the Pakistanis, the Indians, Nepalese, and so on, rushed and took action when they heard about the Crisis. Whatever amounts of blood they collected will basically help Ugandans, but then deny nationals in FDC a chance to donate and save their own. It is unfortunate.
The country has an annual target of over 380,000 units of blood (1% of the total population) with means over 1000 units need to be collected a day.
This target is yet to be achieved as the current collections stands at about 200,000 units a day. With this wanting figures on matters health, you want to grab any pack of blood there is, even if it means picking it from your archenemy. With life let there be no pride.
Whoever made the late call to cancel the drive could really care less since he is perhaps not the ordinary citizen to go begging for a pack of blood in a local hospital, he could be the person whose patients are guaranteed to jet out of the country whenever an illness strikes. There is no way blood donation would concern such a fellow.
We should therefore let the blood donation drive continue as we still need more and more blood, next week will be UMEME donating, if nothing is done about this unfair exclusion, why should an FDC supporter go all the way to Umeme, a government affiliate to donate blood.
This is why UNBTS has to come up as soon as possible and clear this mess. Apologise to the party and the whole nation for putting their lives after politics or else we are yet to see a major cut in the numbers that turn up for blood donation.
The author is a social and political critic
Comments
comments