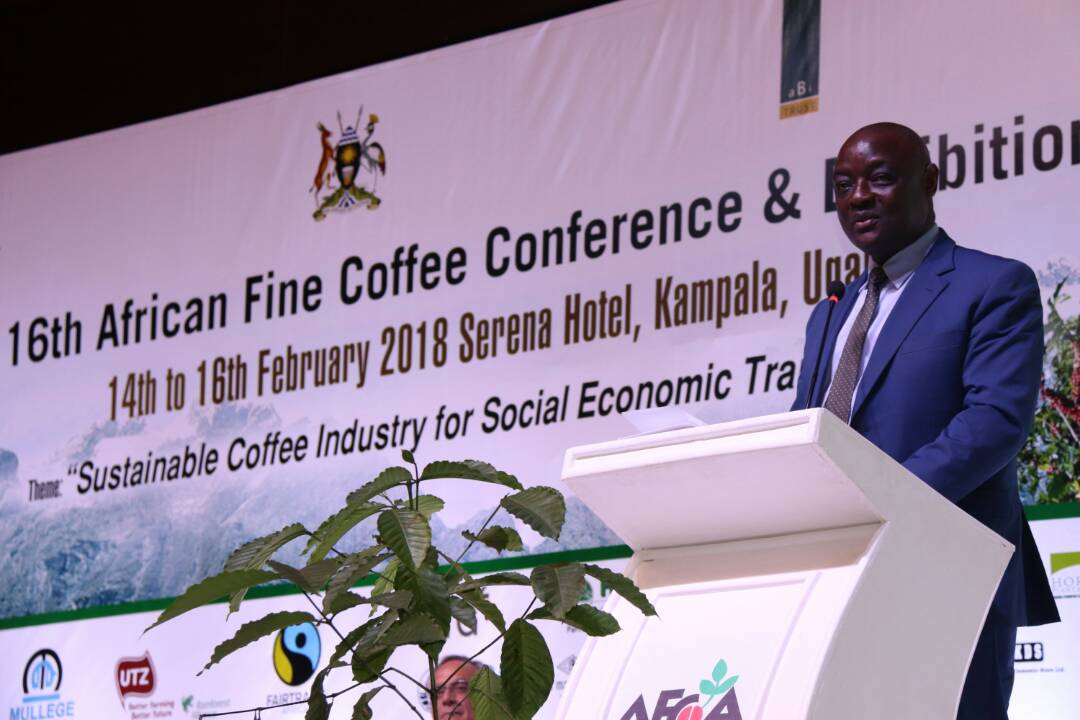 Government is soon tabling before parliament a Bill that will among others help to improve Uganda's coffee export, Agriculture Minister Vincent Ssempijja has said.
Speaking at the closure of the three day 16th edition of the African Fine Coffees Association conference at Serena hotel in Kampala on Friday, Ssempijja noted that the quality of Uganda's coffee sold on the world market has been going down of recent adding that this has in turn cost the country greatly through reduced prices.
"We are to come up with a Bill and mostly it will emphasise standards in production of coffee. It is at cabinet level now but soon will be tabled before parliament,"Ssempijja said.
"If we lose quality, we lose everything associated with our coffee. The new Bill will emphasise standards right from research, planting, harvesting and transporting of the coffee so that our coffee exports are premium that are highly demanded on the world market and fetch higher prices."
He said that with good quality coffee produce, Ugandan farmers can be able to effectively target and compete in the new coffee markets in China and Europe.
The theme for this year's edition of the African Fine Coffees Association conference was 'Sustainable coffee industry for social economic conference' but the agriculture minister noted that this cannot be realised if small holder farmers are ignored by governments all over the continent because they are the largest contributors to the exports on the world market.
He cited that in Africa,80 percent of the exports is contributed by 25 million small hold farmers whose contribution needs to be appreciated.
"There is need to ensure small producers survive alongside the big producers by putting in place a good pricing mechanism to motivate them," the agriculture minister said.
"We should never pay them below what they have invested in per kilogram so as to encourage them continue participate in coffee farming."
He on the other side called upon governments to invest in research in coffee varieties that yield much but also are resistant to any climatic change.
Uganda is aiming at increasing its current export capacity of 4.5 million bags of coffee per year to 20 million bags by the year 2020 but according to Uganda Coffee Development Authority's Director for quality and regulatory services, Edmund Kananura, the target is far from reach with the prevailing conditions.
He said the target can only be achieved by the year 2025.
Uganda with two types of coffee including Robusta and Arabica is Africa's leading producer of coffee at 4.5 million bags per year.
Comments
comments