President Yoweri Museveni on Wednesday took journalists on a tour of his Kawumu demonstration farm in Makulubita sub- County, Luweero district.
Museveni told journalists that chose Kawumu to put the demonstration farm because of its relevance during the 1981- 86 Luweero bush war.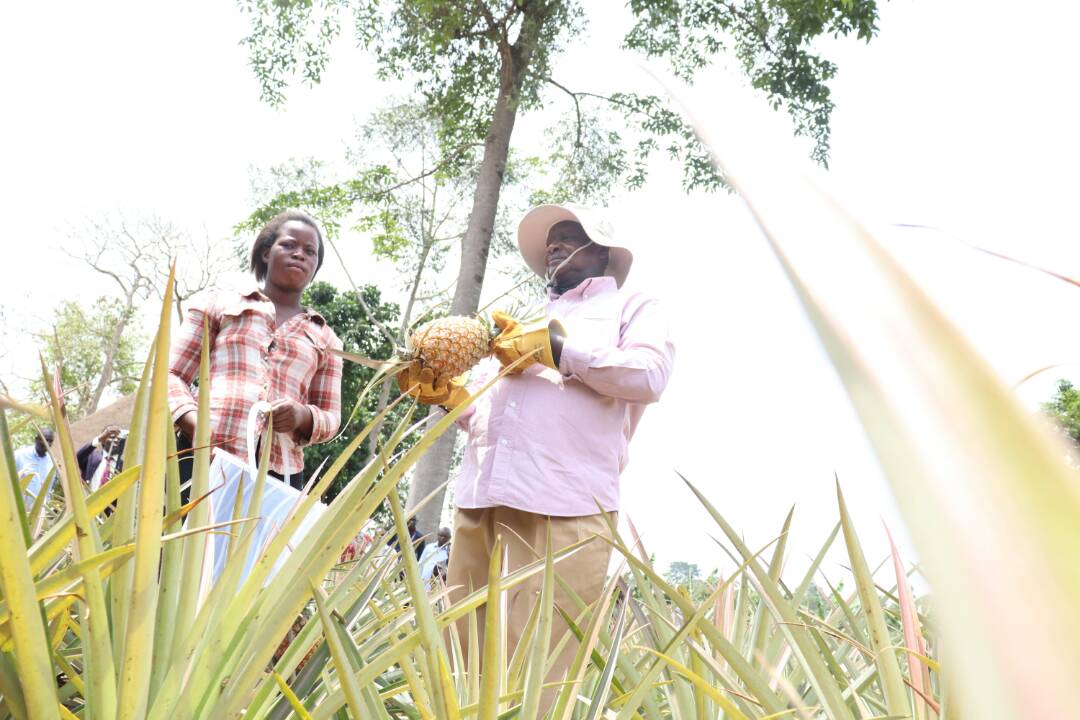 "It was at this exact point on March,12, 1985 that I left my troops after realizing that Obote was about to be disposed and I flew out of the country to get more weapons to help us complete the war, "Museveni told journalists.
He said he had to walk to Matugga, Namugongo and to Mukono from where he boarded a boat at Kibanga to Kenya.
Scoffs at critics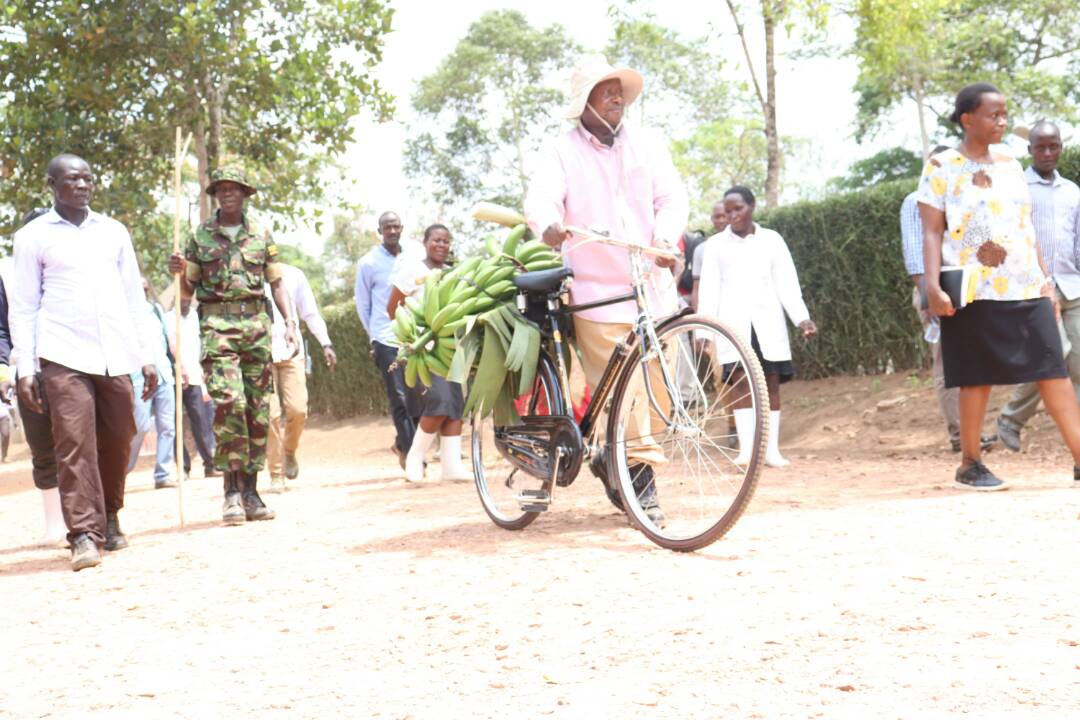 Museveni scoffed at critics especially opposition politicians who he accused of laughing at him for using an ancient method of irrigating crops using bottles.
In 2017, President Museveni started the Kawumu demonstration farm to help extend farming skills to famers in Luweero and also show them how to use simplest resources to carry out agriculture and benefit. Using mineral water bottles, Museveni demonstrated how farmers can irrigate their plants to be able to survive in the dry season.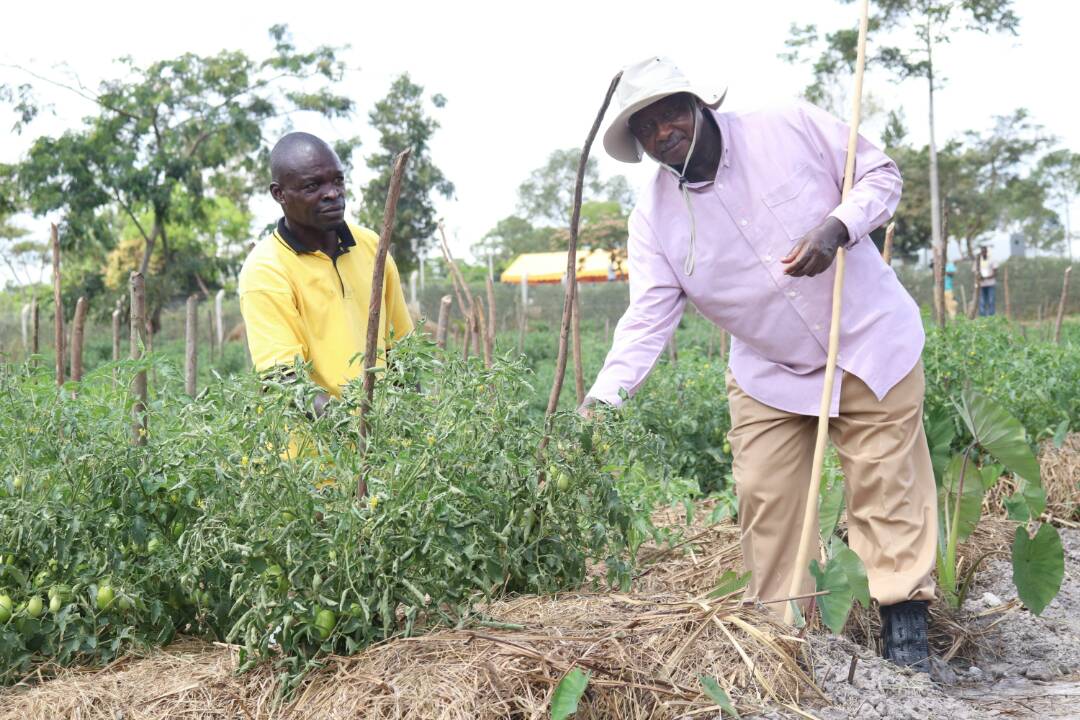 However, critics said the method was too ancient and could not match with modern skills. Human rights activist and environmentalist Ben Kiromba Twinomugisha said the method of irrigation would create a catastrophic environmental issue in the future.
"The president's method of irrigation is not only fake but also laughable," Twinomugisha said.
However, on Wednesday, Museveni said those laughing at his methods did not know what they were doing adding that by the time they realize it is worth, the world will have moved ahead.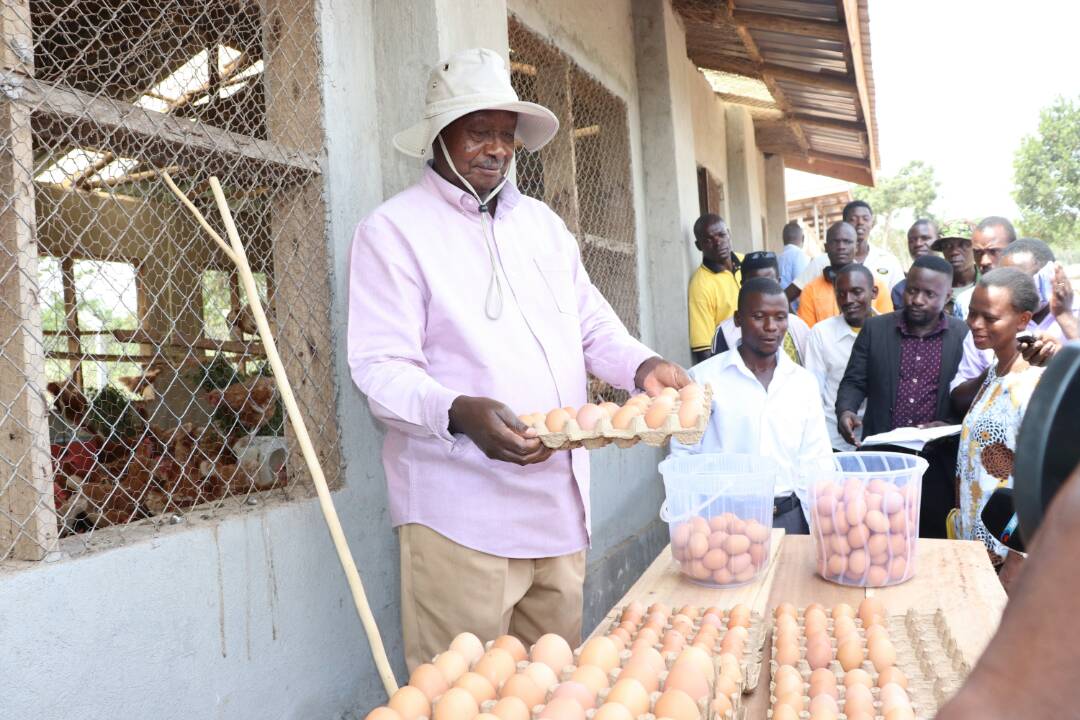 "They were laughing and asking on social media how Museveni can use bottles in the modern world to irrigate crops," he said.
"Let those who were laughing at me eat their words. They should come and witness my harvest. Many of you say the climate does not favour you because of the sun but you forget that with irrigation one can still be able to get good yields," he added.
Museveni later harvested tilapia, cat fish, eggs, pineapples, bananas and mushrooms before visiting a number of farmers in the area..