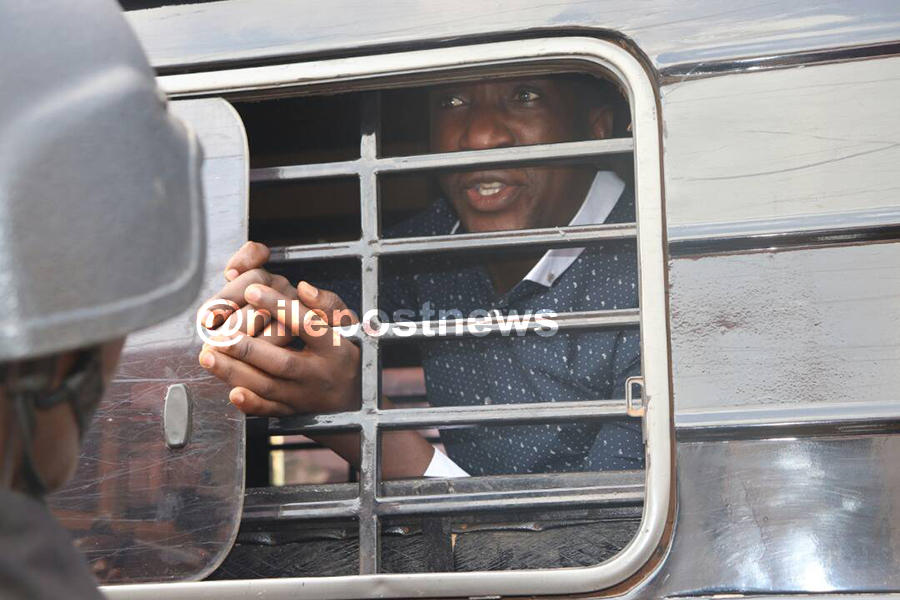 Baker Kawooya, the father for embattled former Old Kampala and Buyende DPC Muhammad Kirumira has said he is worried about his son.
Kirumira was last week arrested and sent to Railway detention centre but was later transferred to Nalufenya detention centre in Jinja district.
His lawyers led by Jude Mbabaali and Fred Ssemwanga petitioned Buganda Road Chief Magistrates court seeking for orders to police to unconditionally release him from detention.
On Monday, the case was coming up for hearing but the grade one magistrate Robert Mukanza was not available.
Speaking to journalists, Kirumira's father expressed concern over the state in which his son is adding that he has on several attempts failed to access him.
"What pains me most is that I have not been able to see him.The police court ordered that he is detained at Railway detention centre in Nsambya but he is not there,"Kawooya told journalists.
The sad father to the maverick police officer urged police authorities to at least release on bail his son rather than keeping him in detention where he is not allowed to be accessed by relatives which he noted is worrying.
"It seems there is something behind his arrest and detention and not as they claim that he is undisciplined. Let them release them so we can spend time together as a family."
One of Kirumira's lawyers, Jude Mbabaali said he was worried over the conduct of the magistrate who absented himself without any notice to them.
"In our normal operations, an official note ought to have been left behind and the clerk must be in the know,"Mbabaali said.
He however noted that they are to think of plan B following the failure of their first plan.
Last week, Kirumira complained to the police court chairman Denis Odongpiny over what he called as illegal detention in Nalufenya contrary to orders of the court to be detained at Railway police station.
He later applied to be released on bail so as to be able to look after her expecting pregnant wife.
He is set to appear before the police court at Naguru later today(Tuesday) for the ruling on his bail application.
He is charged with a number of offences including extortion and corruption among others, dating back in 2013 and 2014 while working as the OC Nansana police station and Old Kampala DPC.
Comments
comments