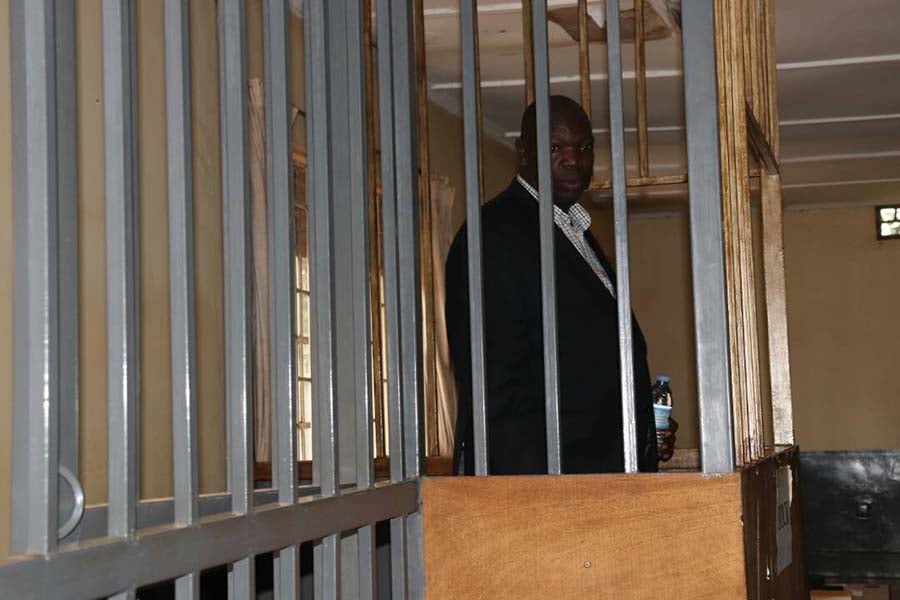 The General Court Martial in Makindye has slapped fresh charges on former Special Operations Unit Commnder Nixon Agasiirwe, former PSU commander Joel Aguma and six others with a fresh charge.
On Tuesday, the court chaired by Lt.Gen. Andrew Guti slapped charges of unlawful possession of military hardware against the group.
Prosecution alleges that while at Najeera in Wakiso district, Agasiirwe and the group were  in October 2017 found in  possession of grenades which are ordinarily a monopoly of the defence forces.
During the proceedings on Tuesday, the group save Amon Kwarisima were not represented by any lawyer in court.
When asked, they said they didn't know the whereabouts of their lawyers including Aron Kiiza, Caleb Alaka, Frank Kanduho and Evans Ocheng.
The case was adjourned to February 27.
The group were last year charged with kidnap and repatriation of Lt.Joel Joel Mutabazi, a former bodyguard to Rwanda's president Paul Kagame.
Prosecution alleges that on 25th October 2013 at Kammengo Mpigi district along Masaka road these 9 using guns and grenades abducted Mutabaazi Joel and Kalemera jackson whom they took to Rwanda without their knowledge.
Agasiirwe and Aguma challenged trial by the army court which they said was unlawful.
Comments
comments