Too much whining from Antonio Conte; -almosteverything happening to the Club is not his making and it looks like he's not about to stop rallying against everyone elsefor the current poor run of form.
Chelsea fans are grumping over the recent performance of some their star players, particularly Gary Cahill and TiemoueBakayokobut other haveturned against the departed for the Club's crisis.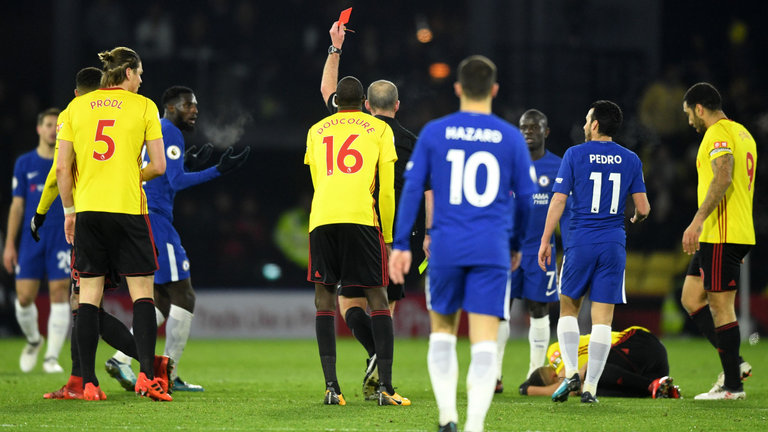 But is Conte 'the innocent one' fair to himself to think he's"doing a great job"?
The definingpart of the season is done and now the most important moments have come and that should be the case for Premier League defending champions, Chelsea.
However, the Blues' season continues to go from bad to worse following their recent performance.If you try to trace back to when they last lost two consecutive games by more than three goals, it dates back to twenty-three years.
Perhaps History repeats itself, and it's not too soon to see Chelsea drop in a similar fashion like what happenedduring Mourinho II.
If Conte claims he hasfailed to figure out how his team has beengradually drowning to this level, that should be the reason I find him not a distance away from the problems at the Club.
Too much negative energy from Conte
Conte is dealing in a sport (Soccer) thatis ready-made for the influence of team culture on individual and team performance. The coach is responsible for propagating a philosophy that ensures all his players focus on a common good, that is success.Devoting time and positive energy to build that culture is the only way to go. Otherwise, the chances of a team being successful are small.
Conte's recent actions and media fracas describe him as a downer, permeated with negativity, conflict and a very unhealthy mindset.This negative energy never feels good around the team and it can definitely interfere with players performing at their best.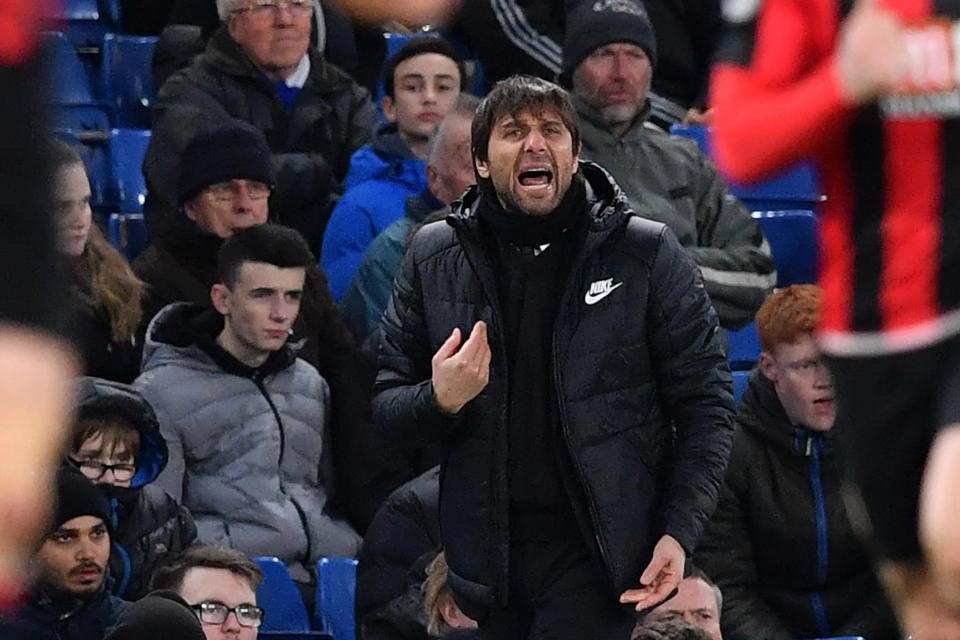 One of the primary roles of a coach is to motivate his teamand in fact, this has a very big impact on how a team gets along with somesituations, how it functionsand performs.At this moment, the Italian has exhibited a character that defines what the team is certainly giving back. If you can't motivate yourself through situations, then how do you expect your players to give positive results?
Fights with Players
Along with the good coaches, are a few bad ones and perhapshe outlives the current situation.Conte has this season focused on favorites instead of the good of the entire team. It's no longer a secret that the relationship of Antonio Conte with David Luiz and Willian in particular has been martyred by some sort ofrift. No matter how hard these players have worked, it looks like they will never be good enough tohim to start games.
Conte has taken his feud with Luiz too far.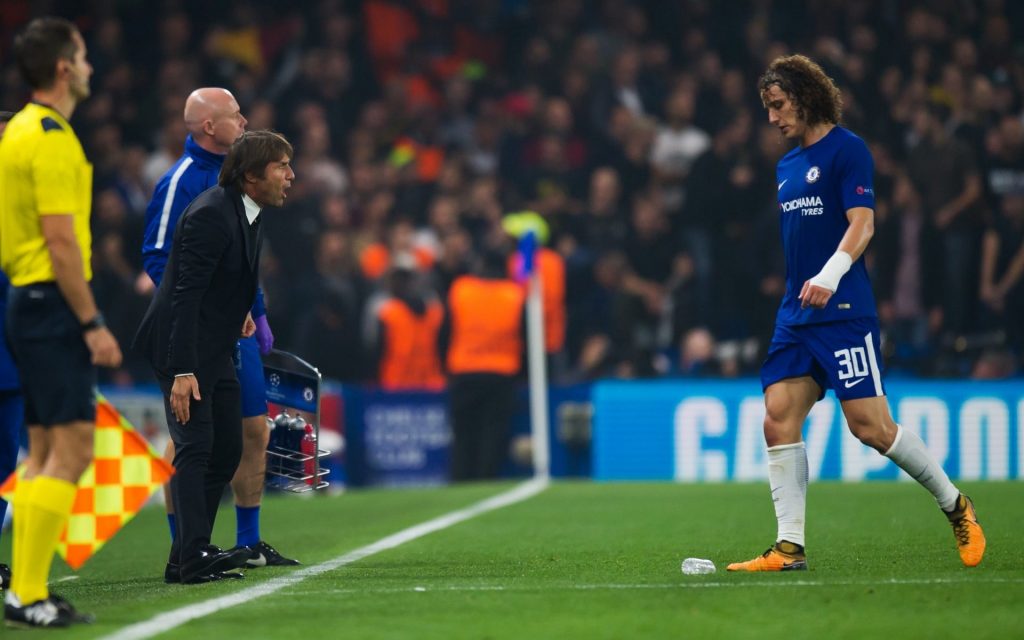 The desire to play every second of the game Luiz had while re-joining Chelseais already gone; it has since turned into dreading every game. It's about the players. You can have winning records without a good coach if you have a good team, but you won't have a team if you can't treat players with the respect they deserve.
Conte forced Diego Costa out of the team, should we believe all the players he lost were the making of Emenalo and the Club?
The players are the coach's only Army to any battle and how they are treated will always define how far they can go to save their commander.
The team selection
Conte fieldssome of the best players, with good midfielders but has kept on ignoring the problems at the center of midfield and the lack of a finisher upfront.
They had in Matic and Diego Costa last season butthere is no way you can hide the underlying problems by confining some of your best players to the bench in disguise as tracing for solutions to win games other than making players happy.
The impact Willian had on Chelsea last season cannot be discontinued abruptly and you expect things to work out the same way. Where is the midfield to counter balance Hazard's effort on the left and provide the ballsfor the attackers?
At his disposal are some of the finest midfielders,Fabregas, Pedro, Kante, Bakayokoand Danny Drinkwater. However, these have not been played consistently. Bakayoko and Kante have not worked enough to shield the defense. WhileFabregas, Pedro and Willian have tried to channel the ball to the attacking third, the target man, Alvaro Morata has not provided the best alternative to compliment the set-up. This is something MitchyBatshuayicould have given considering his style of play.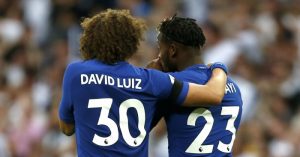 The middle and final thirdsare the areas that Conte should have put into consideration in January. Instead, blinded by the mess he claims his bosses created, went for abundance in options than substance at the heart of the team.
His biggest problem has been insisting to apply approaches that don't work while hoping for a change that is too far from the solution he needs.
Conte still has a team that can compete at any level, at least beyond Bournemouth and Watford. He did not have a Luka Modric or Messi to win last season.
If he continues focusing more on the problems he did not create than putting his house in order, he may not last beyond a few weeks from today.
Let it be as it came to be in the end.