A crime preventer has told The Nile Post that many of his colleagues are now worried for their lives following the arrest and subsequent charging of Boda Boda 2010 chairman, Abudallah Kitatta.
According to a statement by the deputy army spokesperson Lt.Col Deo Akiiki, the Unit Disciplinary Committee (UDC) which is a military court sitting at the Chieftaincy of Military Investigations headquarters at Mbuya slapped five charges against Kitatta and 12 others, four of which were criminal in nature.
"They were charged with offences of failure to protect war material contrary to section 133 (1) and (2) of the UPDF Act 2005,"Lt.Col.Akiiki said. They were remanded to Kigo prison till February 9.
Upon conviction, they face the death penalty or life imprisonment.
Like Kitatta's Boda Boda 2010, the crime preventers' programme was a brainchild of Gen Kale Kayihura in the run up to the 2016 elections.
Hundreds of thousands of youths were recruited as crime preventers to ostensibly help police maintain law and order during the election period.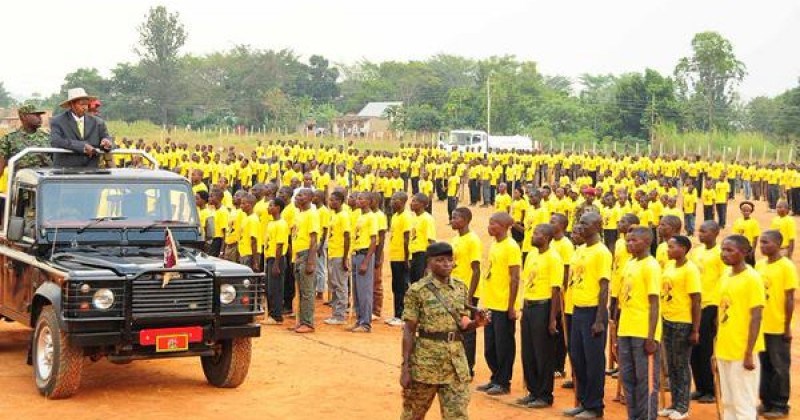 Yet many of the crime preventers became openly partisan, campaigning and mobilising for the NRM in the concluded general election.
After the election, some of them were attached to various police stations were they often clashed with career police officers.
Now, some of them fear that they could be the next target of the military especially because there have been reports that some have engaged in criminal activities.
"We don't know what to do. My colleagues have gone into hiding fearing that they could be arrested. But we have not committed any wrong to work with the police," said a crime preventer who requested to remain anonymous.
For now the fate and future of the crime prevention programme remains unclear. What is clear though is that the crackdown on Boda Boda 2010 has left them terribly shaken.