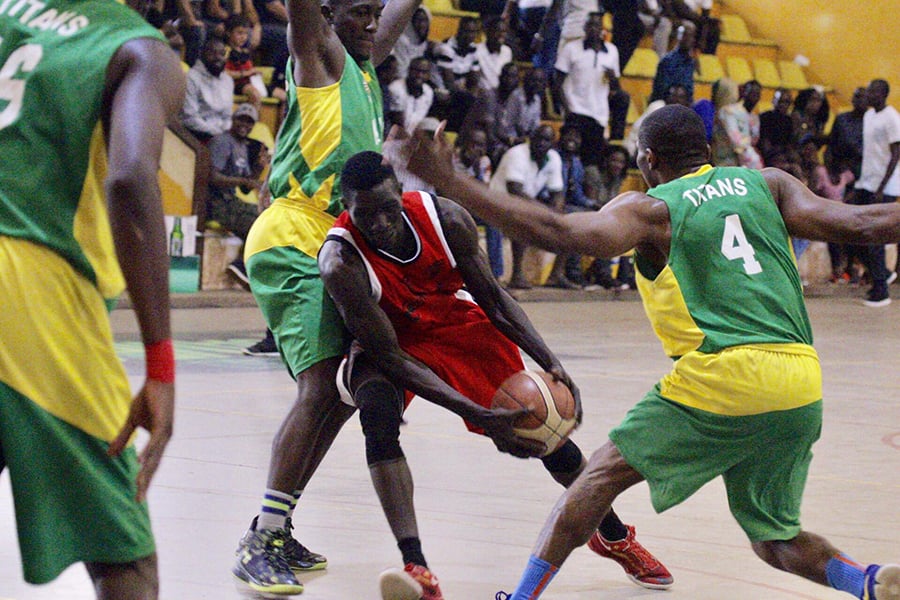 Five years, five championships and City Oilers have set a historic milestone.
Although it might have been easily predicted, it doesn't render the feat less special.
The City Oilers have turned the National Basketball League (NBL) into their playground and it is not yet clear when their dominance will come to an end.
On Friday, they secured their fifth NBL championship in five seasons with a 68-60 game four win over the KIU Titans, capping a perfect run through the playoffs.
The win provided redemption to the national team(Silverbacks) skipper Stephen Omony , who was brought from the now relegated record champions Falcons (six time winners) last off season to bolster the team as a replacement for the departure of high-powered offence center, Kami Kabange.
The Oilers historic feat at Lugogo was so obvious that the Titans had no shot at halting a side that has never lost a series in their NBL lifetime.
At the start, the match up between the Oilers and Titans was hyped and expected to be the antidote for a post season that had little in the way of drama.
The idea seemed to work in Game one when the oilers snatched a late victory, thanks to Landry Ndikumana's buzzer-shot .
But the idea fizzled fast in game two and three respectively when the oilers took the games to bed in lopsided contests.
And in the end, the Titans simply did not have enough top-class talent to topple the Oilers, even after spending heavily in the off season.
The Oilers became the first team to lift the crown five straight times.
Omony scored a game-high 22 points as well as Jimmy Enabu and James Okello added 11 and 10 points respectively for the Oilers.
Chris Omanye top scored for the Titans with 18 points as his troops tried to attack the rim but it was not enough to overturn the tables.
Comments
comments