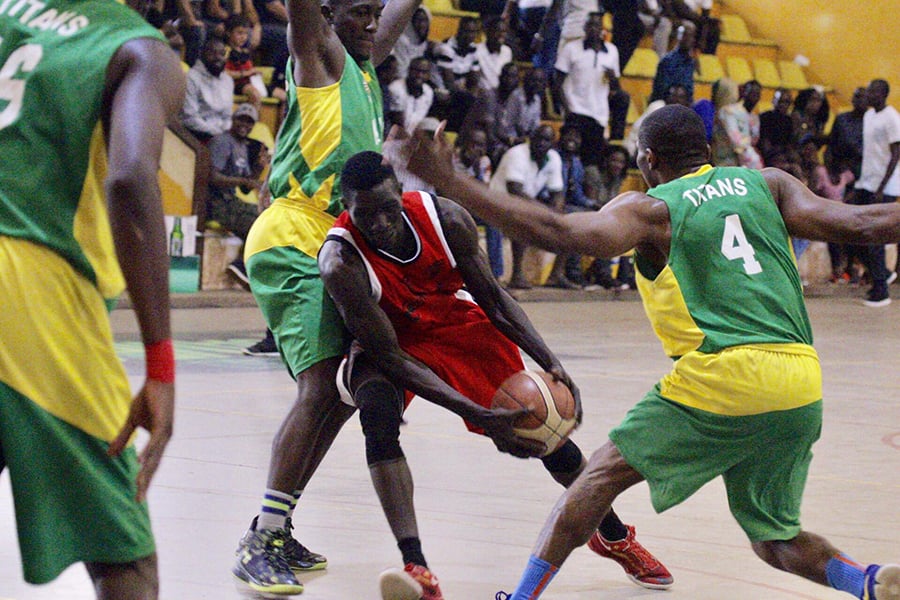 The way City Oilers are cruising to their fifth successive National Basketball League (NBL) playoff finals title is like a holiday maker chilling somewhere on the beach, swatting away little flies from his cocktail juice.
With three games down the road the Oilers are in the cockpit with a 3-0 series cushion out of the best-of-seven.
The four-time reigning champions brushed off the Titans in a 52-46 victory on Wednesday at the Lugogo Indoor Arena and are just one game away to lift the 2017 crown.
The Oilers' started the game on a high note and took command of the first quarter scoring 16-9, and went into intermission with an eight point lead.
In the 3rd quarter, the Titans put up some kind of a spirited fight ending the quarter with three points down at 37-34 in a low scoring clash.
But early in the final quarter, the Oilers through their young blood in Tonny Drileba stretched their lead and never looked likely to drop their guard till the final buzzer went.
Skipper Jimmy Enabu paced the four-time consecutive winners with a game-high 13 points and James Okello added 10 while Landry Ndikumana pulled down a season-high 25 boards as the Oilers out rebounded the Titans 53-40.
Although the Oilers committed more turnovers 23 to Titans 14 , the Titans still failed to capitalise on their weakness to snatch the victory on such a very poor day for the defending champ.
Chris Omanye led the Titans with a team-high 10 points as the only player in double figures.
For the Kasanga-based side to have any chance to claim the title they have to win all the remaining games which is a very daunting task to accomplish .
Game 3 Result
City Oil 52-46 KIU Titans
***Game 4 on Friday at MTN Arena
Comments
comments