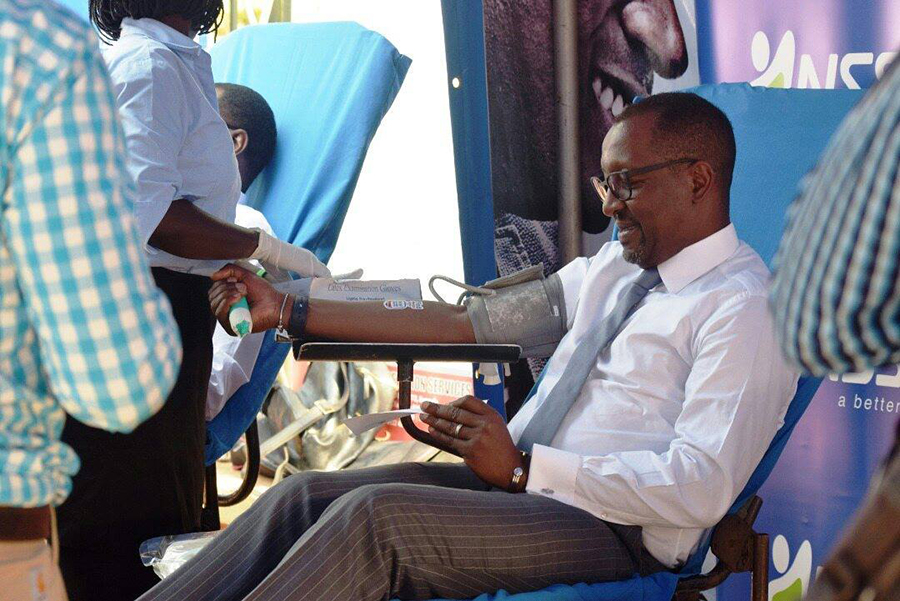 The National Social Security Fund (NSSF) in partnership with the Uganda Blood Transfusion Services (UBTS) on Monday kicked off the six-day drive aimed at collecting 4,500 units of blood in response to a nationwide appeal for safe blood.
Addressing journalists at the launch of the drive at Constitutional Square, NSSF Managing Director Richard Byarugaba said this would help sensitise communities about the need to donate blood voluntarily.
"The communities will be sensitised about blood donation and its benefits to help us raise our target of 4,500 units, ultimately increasing the number of blood donors countrywide,"Byarugaba said.
The Uganda Blood Transfusion Services Executive Director Dr.Dorothy Byabazaire told journalists that upcountry stations recorded the lowest blood collections despite having large populations.
She however attributed the low collections to lack of awareness about the need for blood donation. The official from UBTS said the demand for blood is highest in the central region due to a number of numerous health centres that receive referral services.
"The highest demand for blood is usually from expectant mothers, cancer patients, HIV Positive patients and accident victims. To help us close the shortage, we take up partnerships with organisations like NSSF to boost the blood collections," she noted.
According to World Health Organisation, (WHO), Uganda needs about 340,000 units of blood annually.
Comments
comments