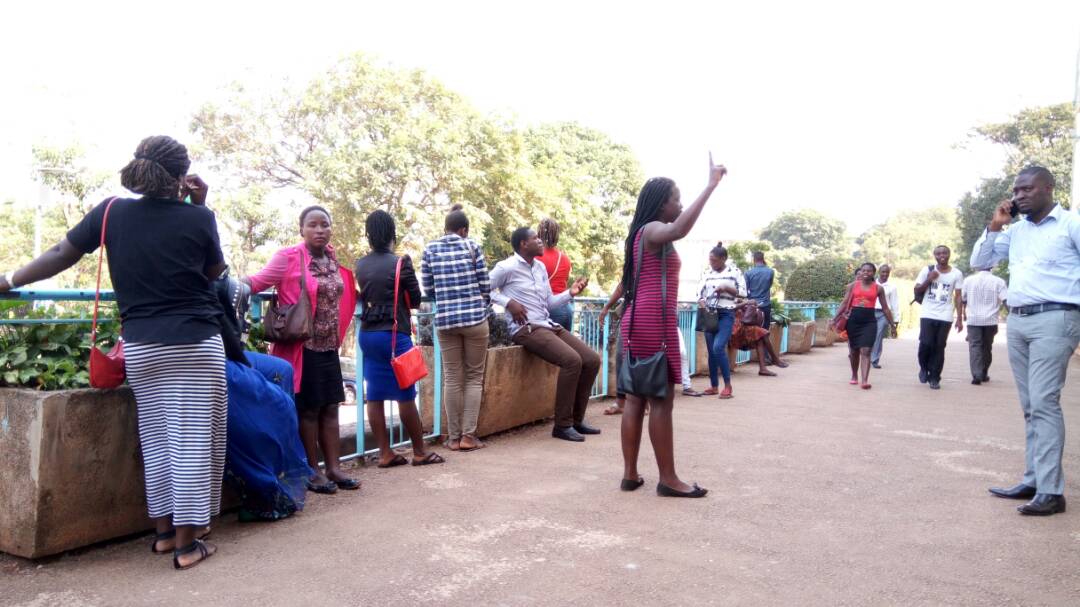 Students from the college of humanities and social sciences yesterday evening stormed the office of the vice chancellor demanding for an explanation why they are missing on the graduation list yet they completed all the formalities.
" I studied for 3 years, did all the course works and exams, paid all the fees. Now they are saying I cannot graduate, is it my fault?" Gloria Birungi decried.
"I had already confirmed to my parents that I passed and they are waiting for graduation. How will I go back home and face my parents to tell them that I will not graduate," Rashid Batambuze said
Personal Assistant to the Vice Chancellor, Gordon Murangira told the angry students that the university would only grant them transcripts but cannot guarantee their addition on the already complete graduation book.
VIDEO: Tears as Makerere University students miss out on graduation list
However, this didn't ogre well with the students who want to appear at the freedom square on the graduation day.
"I swear I want to graduate. I don't need a transcript right now. Transcript can be followed up later. Whatever it is, all I want is to graduate," Margaret Nabawanda said.
"My parents didn't go to school; they will not understand the transcripts. The only way they can believe that studied is when they hear my name being read out on Graduation day at the freedom square," Batambuze said.
The latest developments indicate that over 15000 students are set for the 68th graduation scheduled to commence on 16th to 19th January.
Kato Paul the guild president Makerere says they are to hold an early morning meeting with the Vice Chancellor to address the issue.
"The VC is a listening person. I am optimistic that he will listen to the issues affecting students of social sciences and do something about it, " Kato said.
Last year, the graduation book was reviewed with 3 days to graduation adding some of the missing names. It is from this background that the students hope they can be added to this year's graduation book.
"It is not like the graduation book was made in Sweden, so why can't they review it to add our names," an angry student lamented.
"Most of the students want to appear at the freedom square with their parents. That's when parents will believe that their children were studying," Kato said.
Over the years many students have fallen victim due to lectures' negligence and end up missing on graduation. The only hope for these students is the Vice Chancellor's decision after meeting the guild president today.
Comments
comments