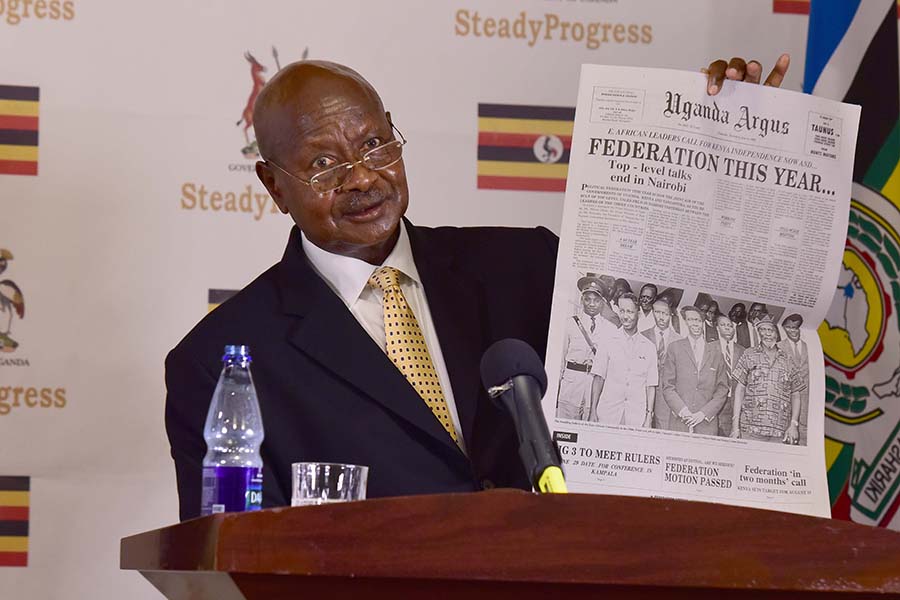 President Yoweri Museveni has applauded the Members of Parliament who voted in favour of lifting the presidential age limit for a job well done in liberating the country.
On December 20, parliament finally passed the age limit bill in which a total of 317 MPs voted in favour of the motion to lift the age limit whereas 97 members were against.
Giving the end of year message at his country home in Rwakitura on Sunday evening, President Museveni said that the 317 legislators beat all the odds to pass the bill despite being attacked by many people.
"I salute the 317 MPs who defied intimidation, alignment, and blackmail and opted for a flexible Constitution to deal with destiny issues of Africa,"Museveni said.
"By doing so, they played a central role like the 28 cadres of Montepuez and the 43 fighters with their 27 guns who attacked Kabamba and liberated Uganda."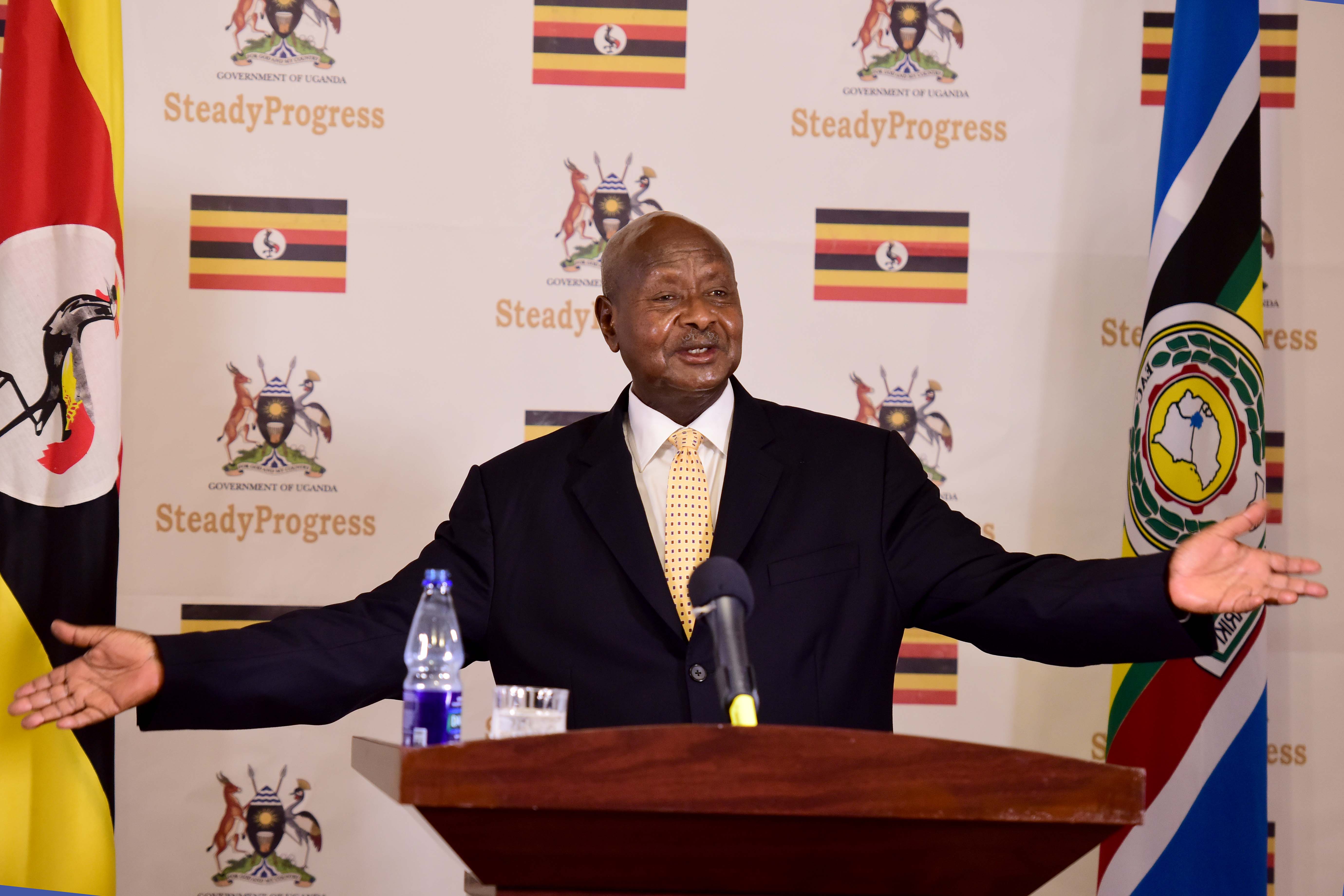 Museveni said that like the liberators of Uganda, the 232 legislators who opened up the term limits in 2005 also played a great role in shaping the destiny of the country.
Following the passing of the bill to lift the age limit that many termed as a Christmas gift to president Museveni, others argued that this paved way for his life presidency.
Many politicians especially from the opposition urged Ugandans to rise up and fight for the restoration of the constitution which they said is their noble duty to perform without any hinderance from anyone.
"Whoever resists the overthrow of the Constitution commits no offence. Even if it means taking guns, its in their power and allowed in the Constitution. We have not specified the limit of actions and whoever wishes to use violence, they are protected by the constitution. Anyone who does this commits no offence and if they are arrested, this can become obsolete when the constitution has been restored," FDC and opposition strongman Dr.Kizza Besigye said recently.
However according to Museveni, these are just uninformed speculators who should not be left to continue with 'their lies'.
"Liars who talk of life presidency of Museveni should be exposed. They're uninformed, or schemers who don't want Uganda and Africa to succeed," he said during his new year message.
President Museveni warned religious leaders, politicians and media against deviating from their cardinal roles and instead focus on discussing non developmental issues like the age limit.
He accused a number of religious leaders of acting arrogantly by commenting on a number of issues like politics with authority yet leaving out the pertinent ones like development.
"Religious leaders could do well to remember what Jesus taught in Matthew 5:5, "Blessed are the humble for they shall inherit the earth". Some religious leaders are so full of arrogance,"Museveni noted.
He accused some politicians and other 'elements' working with foreigners in a bid to impose pseudo-democracy to Ugandans through term limits, age limits and education qualifications whom he said are prophets of doom who should not be allowed .
"These false prophets never talk of economic integration or political integration of Africa. On issue of our identity, I don't even know where they stand."
Museveni however noted that despite any bottlenecks, Uganda is on the right path urging Ugandans to continue working hard for their own betterment in the new year.
Comments
comments