Former Forum for Democratic Change president Dr.Kizza Besigye has said that Ugandans have now been given a green light to do whatever it takes, including taking arms to restore their constitution.
On Wednesday, parliament finally passed the contentious age limit bill to lift the lower and higher presidential age limits from the Constitution.
Adressing journalists at Katonga road in Kampala on Friday, Besigye said that Uganda is headed to dark times if nothing is not done to restore the Constitution that was overthrown by parliament.
"Whoever resists the overthrow of the Constitution commits no offence. Even if it means taking guns, its in their power and allowed in the Constitution"Besigye said.
"We have not specified the limit of actions and whoever wishes to use violence, they are protected by the constitution. Anyone who does this commits no offence and if they are arrested, this can become obsolete when the constitution has been restored."
Parliament on Wednesday on top of voting to lift the presidential age limit also voted to extend the term limit for all elected leaders from five to seven years.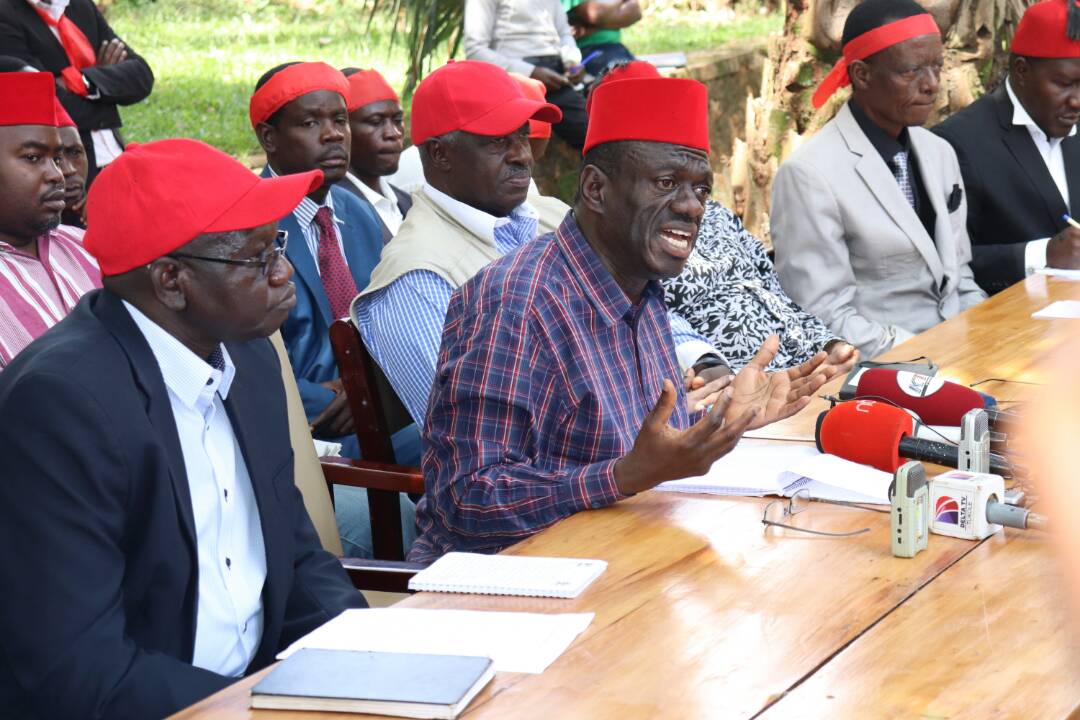 The four time presidential candidate said that whoever participated in the act of changing the constitution committed treason, adding they ought to be fought by every peace loving Ugandan.
"They did it in broad day light. Their names will forever be pinned in hall of shame.It is now the duty of every Ugandan to do whatever it takes to stop the life presidency of Mr.Museveni."
Changing of article 102 (b) of the Constitution that focuses on age limit will now allow president Museveni stand again for the post of the highest office in the country.
Museveni is currently 73 years old.
Describing it as being a worthless document, Besigye said that it would be foolish for anyone to chest thump for reinstating term limits in the Ugandan constitution that he said has no value.
"The same way it (term limits) has been put is the same way it will easily be removed if one wants. "
Kampala Lord Mayor Erias Lukwago said that it is constitutionally right and legal for every person to use means at their dispose so as to restore the constitution.
He described the actions of the Members of Parliament as being a fraud whose outcome cannot be allowed to continue .
JEEMA president Asuman Basaalirwa urged that well wishers should seek legal intervention on the fate of legislators who voted to lift the age limit.
"We should seek high court to declare that all MPs who went against the views of their voters be sent out of parliament ,"Basaalirwa said.
Former Lubaga South MP Ken Lukyamuzi said it was absurd that the constitution was changed in a bid to benefit only one individual.
"I feel like grabbing president Museveni and tear him into pieces. What has happened was absurd and should be condemned."
Dr.Besigye revealed that they would start activities aimed at restoring the constitution that has been finally overthrown early next year.
"Starting January 9th, we shall kick off our campaign to restore the constitution. We shall offer our leadership duty which is necessary to take forward the campaign, "Besigye said.