Police today afternoon arrested 16 youths belonging to Forum for Democratic Change for reportedly holding an "illegal meeting."
The 16 were picked up at FDC's youth office on City House, Kampala at 1.30PM.
According to one of the arrested youths who spoke to The Nile Post, police claimed that the meeting was discussing strategies to foil the age-limit debate scheduled for Monday, December 18.
"They said we were planning to organise demonstrations on Monday and to set the city ablaze," the youth told us on phone.
Information reaching us  shows that they have been reportedly driven to the dreaded Naggalama police station.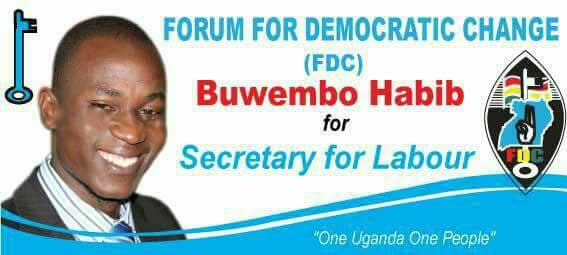 The 16 are: Buwembo Habib, Arinitwe Scovia, Nassali Margret (Mega), Nabakoza Rahma, Maato Zeedi, Ssemakula Asadu, Awadi Hashim and Bakulumpagi Isa.
Others are: Walugembe Aziz , Obonyo Oliver (O.O), Sserwanja Ibrahim, Kakeeto William, Natuhwera Benard, Mugalula Obadia, Magambo Philip and Ssebiranda Eddie.