There were tears, sorrow and anguish as students of Kampala International University (KIU) held prayers for their deceased colleagues who perished in an accident while returning from a party on Saturday.
The prayers held at the University's main campus in Kampala on Sunday were attended by; Rwanda High Commissioner to Uganda, Frank Mugambage, relatives, friends and some of the survivors of the accident.
Mr Mugambage called upon the Rwanda community at the university to use the trying time to unite and stay together.
"let us stay together and remain strong. These friends of ours have departed so young, because I knew all of them, but let us console one another and remain united," Mugambage said.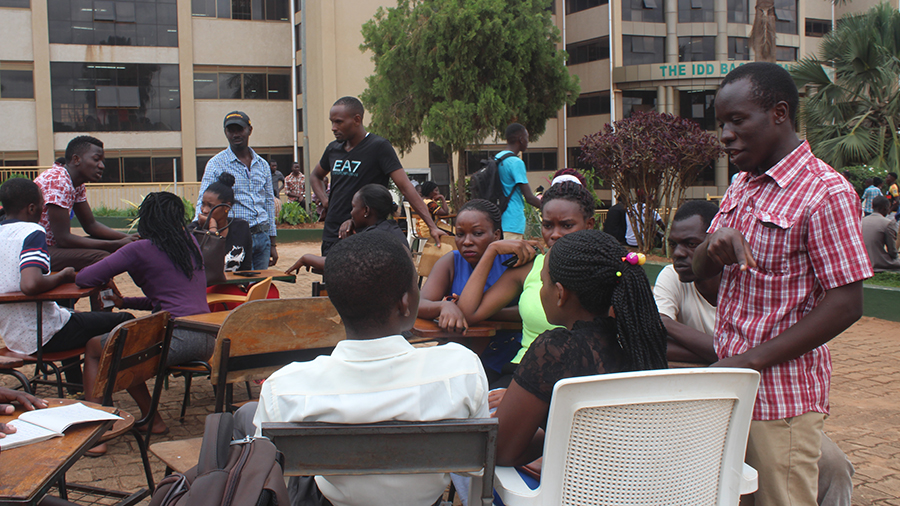 Festus Rwabuhihi who is the deputy dean of students said that he received a call at around 9:30pm from his sister who was crying for help.
"She said that we are dead, come and rescue us. When I asked why she was saying they are dead, she explained that they were cutting apart the taxi to get her out before she screamed; "The President has died". She then started identifying a few more of her dead colleagues," Rwabuhihi said.
Meanwhile, one of the survivors, Jimmy Risha moved the congregations to tears when he showed up to speak. Jimmy limped to the podium with help from a colleague.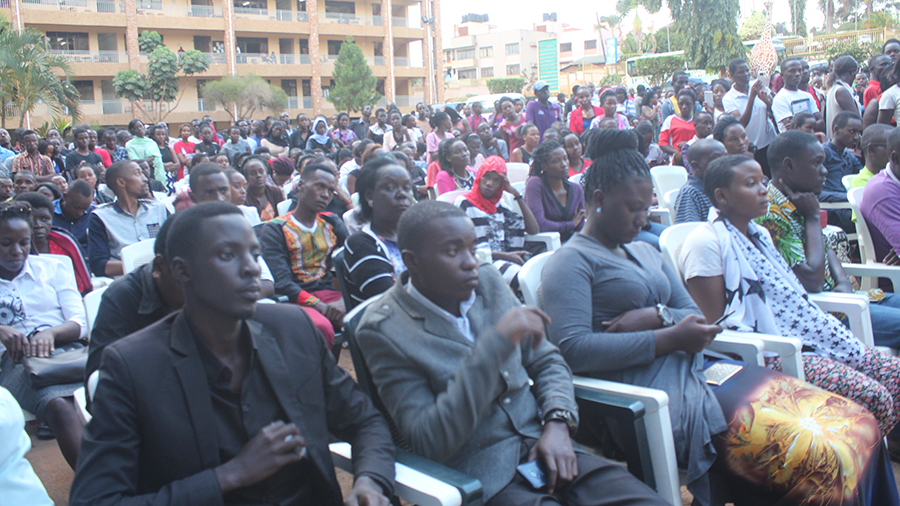 "The driver was rushing, I can not recall the moments, I only thank God I am still alive," he said amidst a thunderous handclap and tears at the same time.
He then revealed that he saw one of their colleagues (Emmanuel Shema) die.
"He (Shema) was totally in critical condition, I was next to him but he died while nurses rushed to bring more equipment to help him," he added.
Six students from the University; Fred Mutabazi, Frank Ngalambi, Samson Makwenjere, Vincent Kwizera, Fred Kassasi and Emmanuel Shema, died in the accident.
The students, who belonged to Banyarwanda association at the Kasanga-based University, were coming from a friend's party, according to police. The party was in Walusi-Migyera in Nakasongola district.
John Paul Kangave, the Savanna police spokesman in a statement said, a taxi registration number UAZ 179T, which was carrying the students hit an Isuzu truck (UAK 812L) that was packed on the roadside in Kakoge town in Nakasongola district, killing five of the students instantly, while one died on arrival at hospital.