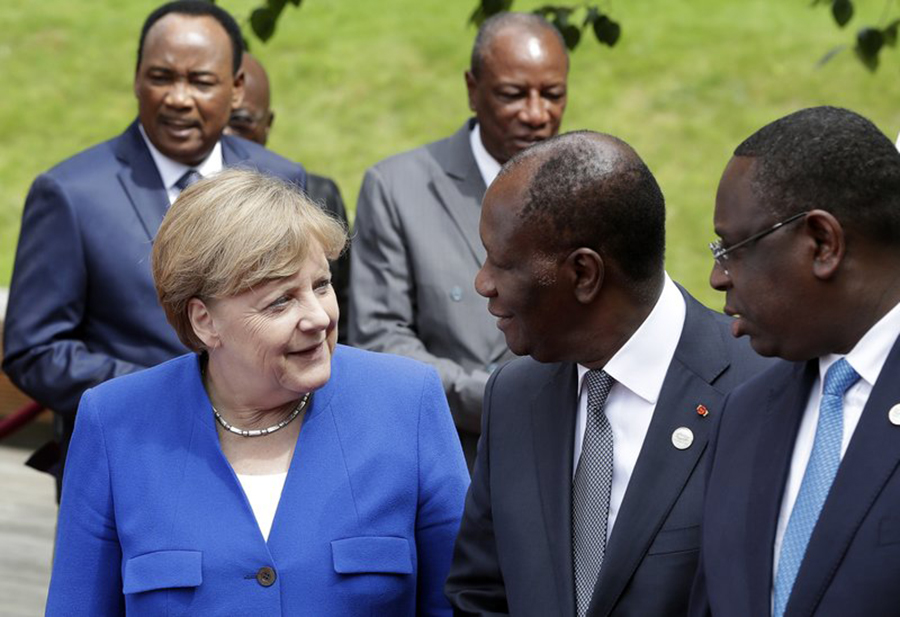 African countries are hesitant to sign on to a global framework aimed at curbing base erosion and price shifting, as the jurisdictional nature of its qualification process and competing priorities isolate nations with low capacity in international tax administration.
The OECD and G20-led initiative known as the BEPS process, was conceived in 2012 to reinforce the coherence of corporate income tax rules at the international level, realign taxation with the substance of the economic activities, and improve transparency.
In 2016, the OECD formulated a framework for minimum standards with "the involvement of interested non-G20 countries and jurisdictions, particularly developing economies, on an equal footing," the organization says on its website, where it cites the decision made to act on four areas including: fighting harmful tax practices, preventing tax treaty abuse as well as treaty shopping, improving transparency with country-by-country reporting, and enhancing the effectiveness of dispute resolution.
Yet African players are starting to express reservations about the framework.
"The way it was designed still actually keeps us disabled," says Doris Akol, commissioner general of Uganda's revenue authority. "Although there is a semblance that it's helping developing countries to be able to counter issues of base erosion, when you get into the details you find that actually what is being designed still keeps us disabled," she says.
The jurisdictional approach for signing up, which does not consider capacity built under regionally integrated blocs, also means the process of getting countries on board takes much longer than it would have, Akol says, adding "who benefits from that slow development and slow growth? It's the multinationals."
By July, which is the latest period covered by the OECD's progress review of the initiative, 18 African countries including South Africa, a G20 member, had signed up to the inclusive framework. The continent accounts for 19% of current composition, compared to 27% for Western Europe, 20% for North America, Latin America and Caribbean, 17% for Asia Pacific and 17% for Eastern Europe and Central Asia, according to OECD. A transitional period runs through 2016/17 for countries to commence implementation.
While existing 100 members of the inclusive framework represent more than 93% of global GDP, according to OECD, the failure of some countries to sign up could derail its objectives.
"The difficulty has been that although developing countries, including African countries were invited, not all were invited," says Logan Wort, executive secretary of African Tax Administration Forum, 32-member lobby of national tax agencies. "Those who took part were invited at the discretion of the OECD," he says. "The end of this all led to the inclusive framework, and now they are inviting the whole world to join."
"All in all, the BEPS process was a good process in that it tried to create order in terms of international taxation. However, Africa believes that profit shifting is not the key reason that there's erosion of the tax base in Africa," Wort says. "That maybe the case in Europe where profit shifting is the reason of the erosion of their tax base because their companies are investing their money in tax heavens," he says.
While that is also true for Africa, it's not Africa's biggest problem, according to Wort.
Meanwhile some of the smaller countries are just getting down to assessing the significance of the process.
"It would have been better if more countries had participated," says Idia Penane, acting commissioner general of Lesotho Revenue Authority.
Other steep conditions unfavorable to Africa include a country-by-country company reporting threshold of Euros 750m in turnover and a need for governments to have information technology systems and information protection mechanisms in place to protect company information. Many countries lack international tax experts required to prevent treaty abuse while most arbitration will likely take place outside Africa as most tax judicial systems in Africa are at nascent stage, says Wort.
For the continent, "the problem lies in extractive contracts which give away most of the profit, tax incentives and trade mispricing," he says.
Indeed, Africa loses an estimated $39bn in revenue annually because of tax incentives, according to the Tax Justice Network. But finance ministers, keen to attract investment and boost growth, still entertain requests for tax waivers much more than any other incentive.
"The incentives we have got very many, they are quite a number but one that is mainly insisted on by investors is taxation," says Matia Kasaija, Uganda's finance minister. "Give me a 10 year tax holiday for corporate tax, allow me to bring in my machinery tax free, allow me to bring in experts here and then you don't tax them," he says, referring to conditions commonly set by investors.
"There's the question of land, there's the question of law and order, there's a question of political stability which goes with law and order. There are many other things but many of them, what they focus on is the tax regime," Kasaija says.
Wort says the BEPS process did not capture what the real reason for base erosion in Africa is, even as the OECD attempts to retrospectively accommodate some of the continent's demands, including an expected revision of country-by-country threshold for company turnover.
"I don't think it set out to do that but the expectation that Africa was to follow this and drop everything else was a wrong expectation. We in Africa must continue to focus on things that impact us while we participate," he says.
"If we keep focusing on the international agenda only, we become the tax police for the developed world. We are policing their tax, instead of our own."
By Joseph Burite.
Comments
comments