A report released by the Uganda Communications Commission, has revealed that within a short time, traditional communication channels including newspapers, televisions and radios will be eaten up by online communication channels.
Speaking during the release of the quarterly report for the months between  April 2017 to June, UCC Executive Director Godfrey Mutabazi said that due to the growing trends especially in the use of internet globally, traditional media would soon find themselves obsolete.
"With technology convergence increasing, traditional broadcasters are soon becoming obsolete and as a result, there is an expected increase in the number and magnitude of mergers and acquisitions in this sector,"Mutabazi said.
According to data from the Audit Bureau of Circulations, the average circulation figures for the country's three biggest dailies including Bukedde, Daily Monitor and New Vision have for the past three years dropped down.
The data also shows that Bukedde sold 39413 copies between April and June 2015 but this reduced to 18695 in the period between April and June 2016.
For Daily Monitor, the copies sold dropped from 19745 between April and June 2015 to 19052 in April to June 2016.
New Vision saw the copies sold drop from 29853 in April and June 2015 to 28451 in April to June 2016.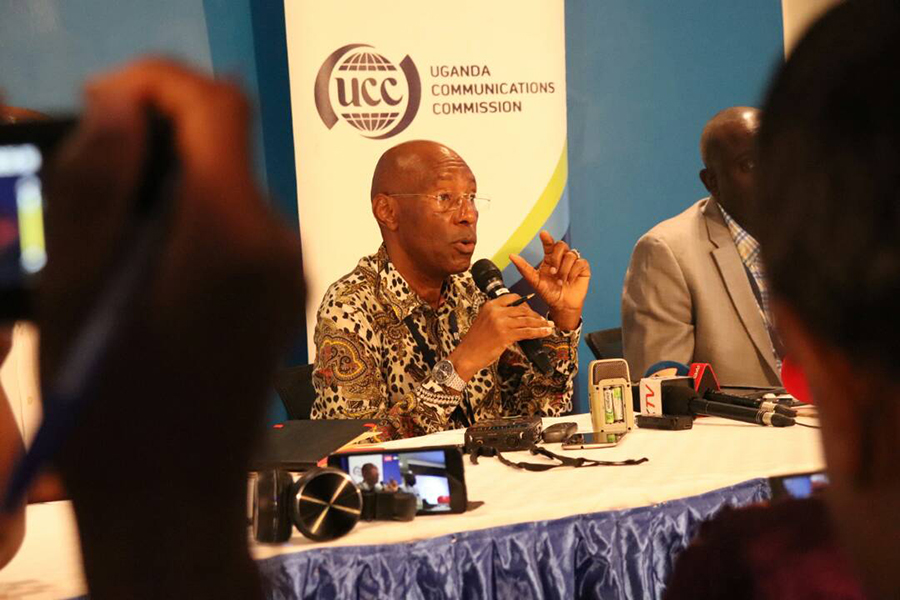 This trend of affairs has however seen a number of traditional media embrace online media in form of websites in a bid to cope up with the trend.
According to the UCC Executive Director, with the ever increasing number of people accessing internet, traditional media ought to embrace the new trend in a bid to gain from the move.
"That is the trend technology is taking and there is nothing we can do about it."
On other traditional media like televisions and radios, Mutabazi urged them to also adopt to new trends of online media so as not be left out.
"Since the migration from analogue to digital, everyone now wants to be a broadcaster and by the way things are moving, this is going to be the fourth industrial revolution,"Mutabazi warned.
Telecoms lose out
According to the UCC Executive Director, telecom companies too have lost out due to the increase number of internet users globally and this has mostly affected them in regards to voice calls.
According to UCC, the number of people using internet has increased by 3.7% from 16,484,312 to 17,102,456 between April to June 2017 whereas the internet penetration increased from 43.8% to 45.4% indicating a 1.6% increase.
Mutabazi noted that the increase in the number of people using internet especially on their mobile phones has had a great impact on the number of people making voice calls through use of platforms like facebook and whatsapp for communication.
This he said has had a direct impact on the revenue of telecom companies from voice calls.
"People now find it more convenient and cheaper to communicate using data and there is nothing we can do about it but embrace the trend."