The Inspector General of Police, Gen.Kale Kayihura has sacked Rukungiri DPC ASP Richard Emuna.
Emuna was among the commanders in charge as police battled with Besigye supporters last week leading to death of one person and others sustained injuries.
According to a message by Gen.Kale Kayihura dated 21, October, Emuna has been replaced by Superintendent of Police Moses Nanoka who recently completed a course at the Senior and College in Bwebajja, Wakiso district.
"The current DPC should report to the Human Resource Directorate for redeployment, "reads in part the message by Gen.Kayihura.
On Wednesday, police tried to block Dr.Kizza Besigye from accessing Rukungiri stadium where he was supposed to address an age limit rally.
According to Kigezi RPC Dennis Namuwoza, police stopped Besigye from proceeding with the rally in Rukungiri town and the opposition strongman refused to heed to their orders.
"Supporters started throwing stones at police and in the scuffle an unidentified person was hit on the head,"Namuwoza said in a phone interview.
Kigezi region police spokesperson Elly Matte also told this website that the unidentified person had been hit by a stone.
"The deceased has an opening on one side of the head. If it was a bullet, it would be two sides, so he was hit by a stone," Matte said.
However, according to sources, the police boss was angry over the manner in which police handled the situation in Rukungiri leading to death of one person.
Moses Nanoka was among the group of senior police officers who acquired master's degrees in peace, governance and security at the United Nations University of peace at Bwebajja last month.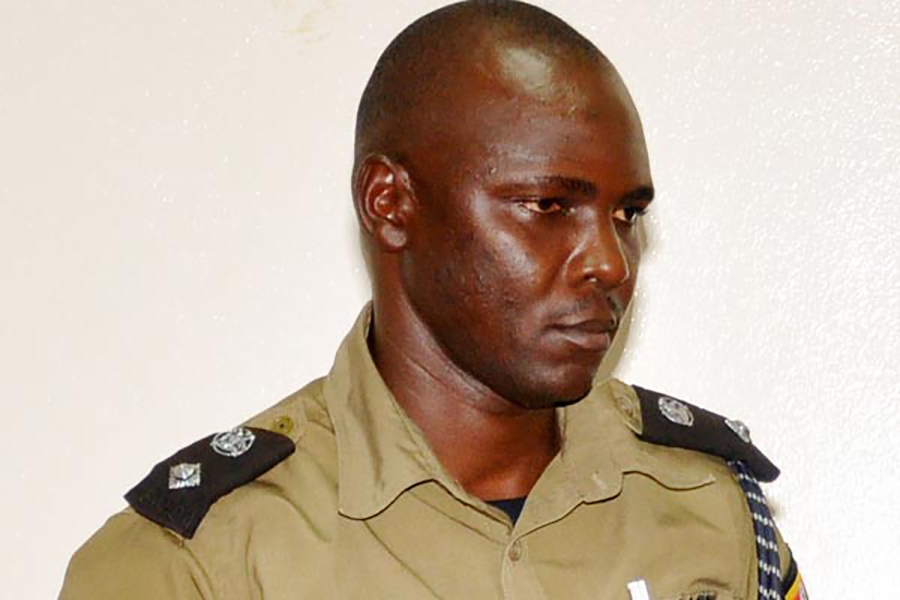 Prior to the course, Nanoka was the DPC for Wandegeya and was part of the senior officers accused of brutalising Besigye supporters at Najjanankumbi along Entebbe road.
He was later together with two othet senior police officers  convicted of offence.
The police disciplinary court headed by Denis   Odongopiny convicted commanders including   Senior Superintendent of Police Andrew Kaggwa, Superintendents of Police Moses Nanoka and Assistant Superintendent of Police Patrick Muhumuza for discreditable conduct, use of excessive force and negligence of duty.
They were each demoted to  a rank below for the discreditable conduct. Subsequently Nanoka was demoted to the rank of   Assistant Superintendent of police (ASP).
The latest transfers have also seen Jackson Mucunguzi, the Makerere university  chief security officer sent for a course at Bwebajja.
He is to be replaced by Assistant Commissioner of Police Enock Abeine.
The changes according to the message by Gen.Kayihura are supposed to   take immediate effect.